A young and happy Richard Petty, with his car in the 1960s.
Born in Level Cross North Carolina, Richard Petty was a second generation race car driver. His father was a driver, winning the Dayton 500 in 1959.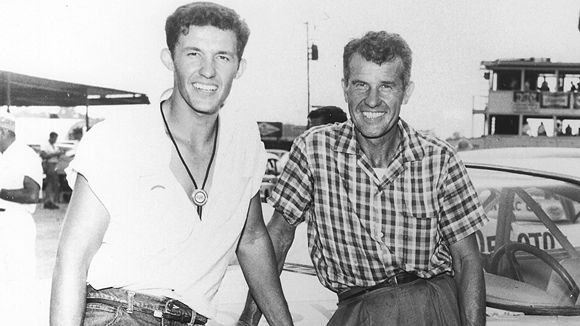 RIchard Petty (left.)
During the 1960s, Richard's racing career took off. Because of his ability to seemingly break any record and win hundreds of the races he competed in, it got Richard the nickname "The King."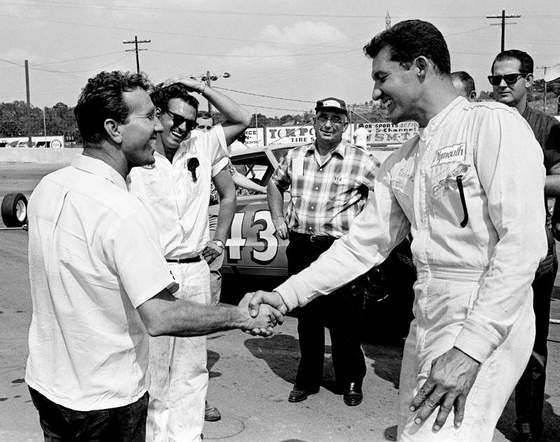 "The King" in his early racing days.
Richard started more races, won more races, and made more money than any other stock car driver in history.
Petty's Plymouth Barracuda dragracer.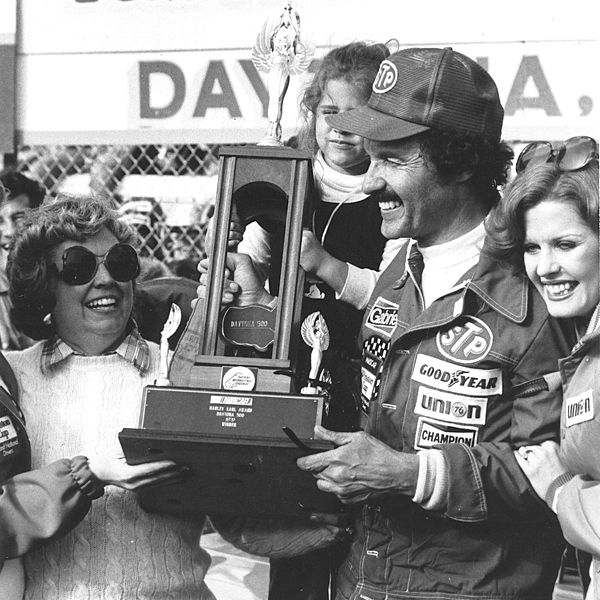 Petty after his win at Daytona in 1979.
After his retirement, he went into commentating for a few seasons and was very successful. He then went on to opening his own motorsports company. Petty Enterprises opened and was operated by the Petty family until 2008 when it was purchased by Gillet-Evernham Motorsports and renamed Richard Petty Motorsports. It would change hands again, but it never diminished the reputation of the team.
The Richard Petty Motorsports logo.
Richard Petty with his famous hat and shades! One Facebook Fan stated "

He even wears his hat into his doctors' offices. Only those doing procedures see him without it!"
Today Richard Petty is a NASCAR Hall of Famer. He also speaks out for many charities and sponsors.
The Victory Junction camp logo.
One of the major charities supported by Richard Petty is Victory Junction. Adam Petty, Richard's grandson, had the idea of this camp after visiting a similar camp. When Adam was killed in a crash during a practice run, his mother and father, Kyle and Pattie, took over the idea and transformed it into Victory Junction. Richard Petty was a co- founder of this organization, and donated the land that the camp resides on.

Thanks for the comments and posts on Facebook and Twitter, as well as for continuing to follow the blog.

If you would like to know more information about Richard Petty or the charities he sponsors, check out the following links!

http://www.richardpettymotorsports.com/

http://www.nascarhall.com/

http://www.victoryjunction.org/